Things to do
at La Petite Guyonnière
With the vast array of tourist information available, choosing things to do can be overwhelming at times, so this page is designed to offer some suggestions.
Things to do at and around La Petite Guyonnière
Exploring the area is a pleasure due to the extensive and well-maintained road network. Outside of major towns, the traffic density is low, so you spend less time sitting in traffic and more time exploring.  Everything is within easy reach, historical sites, lively coastal resorts or picturesque towns and villages.
There is 160 km of wide sandy beaches in the Vendée alone.  Close by there is the calm of St Gilles-Croix-de-Vie (28 km), or if you prefer hustle and bustle, then there is Jean-de-Monts (33 km). The countryside is diverse, from open fields to woodland, marshland to sand dunes, making it perfect for ramblers and nature lovers.
The Vendée Tourism website offers lots of advice and more things to do for those new to the area as well as the more seasoned visitor.
Things to do on the doorstep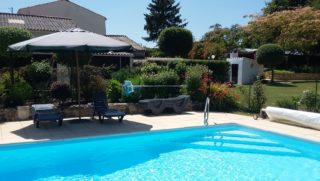 Our swimming pool is situated between the accommodation and 2.5-acre field.  It is fenced, with a padlocked gate and an alarm.
The pool is 10m x 5m and is suitable for exercise as well as for fun, however, it is not deep enough for diving.  It is heated from May through to October.
The large sun terrace features sun loungers and chairs, parasols, and a solar-heated shower.
The games room is in our small barn, with access from the courtyard.  Inside are a table-tennis table, a dartboard, and a  selection of free-weights. There is also a selection of buckets and spades etc, for when you visit the beach.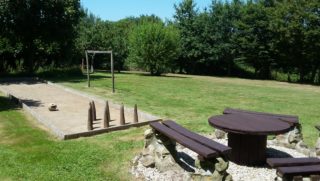 Our range of outdoor games provides fun activities for all ages and abilities, they include: Swings, Petanque, Badminton, 9 Pin Bowling, Selection of medieval games and Football.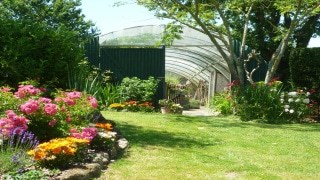 Outside space is something that we have plenty of, with 10,000 m² set aside as gardens and another 12,000 m² used as grazing for horses.
There are a number of shady seating areas with tables and chairs, which can be moved around to suit your tastes. As well as flower beds, shrubs and trees, we have made areas for playing football, a boules court and space for badminton.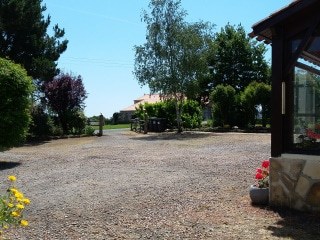 The courtyard is at the front of the property, where there is sufficient off-road parking for up to 8 cars.  It is South-facing, therefore it gets extremely hot during the day, please be careful about what is left inside cars.
Leading from the courtyard are the entrances to both gîtes, the indoor games room and via a passageway, the gardens.
The laundry has a coin-operated washing machine.  There are sinks, a vacuum cleaner, iron and ironing board, clothes dryer, pegs, bucket and mop, etc.  Directly to the rear of the laundry there are 2 rotary washing lines.
This room is also our recycling centre.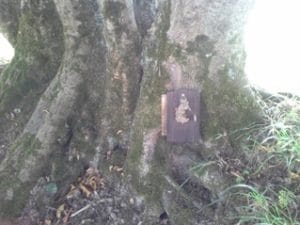 Have we mentioned the tree fairies?  They are around, although, you will have to look really hard to find them.
     Our country lanes, open countryside, and woodlands make walking a real pleasure.
     The same country lanes, open countryside and woodlands are also a pleasure for runners, but you pass them quicker.
     For "pleasure cycling" there is over 1,800km of dedicated cycling tracks and trails.
The Vendée Velo website has all the information that you could possibly need to ensure a great cycling experience.
     The Vendée boasts some amazing bird watching opportunities, the great variety of habitat encourages species of all kinds. The list is long and fully documented on this website avibase.bsc-eoc.org
     For serious "road cycling" the options are infinite. Country roads are quiet, well maintained and other vehicles will give you plenty of space when passing.
  This area is ideal for serious training regimes, especially Triathlon. The terrain is varied, open water is close by, the largest lake in the Vendée (170 hectares) is only 2.5 km away. The road network is extensive, French drivers are 'bicycle friendly' and there are plenty of unpaved roads.
Local amenities – Mache (2.4km)


   Le Fournil d'Elo et Steph
The best bread and cakes


    Oh Mine De Rein

     Epicerie Machéenne

     Laëtitia Coiff
Local amenities – Apremont (6 km)

   "Les Vieux de la Vieille"
    The largest in Vendée (170 Hectares)
Maché (2 km)
  16th century Château
Apremont (6 km)
   Aizenay (11 km)
  Golf
Coëx (19 km)
Aizenay (11 km)
Pizzeria nextdoor
Tourist – Interactive Map
Although not in the immediate area, your holiday would not be complete without a visit to Puy du Fou, simply the "Best Park" in the world.  On your visit you will be transported through 2000 years of history, it's a memorable experience that is unique to the Vendée.
At just over an hour's drive, the park is a sensational experience that you will want to repeat again and again.
 – Our personal record is 4 visits in one season –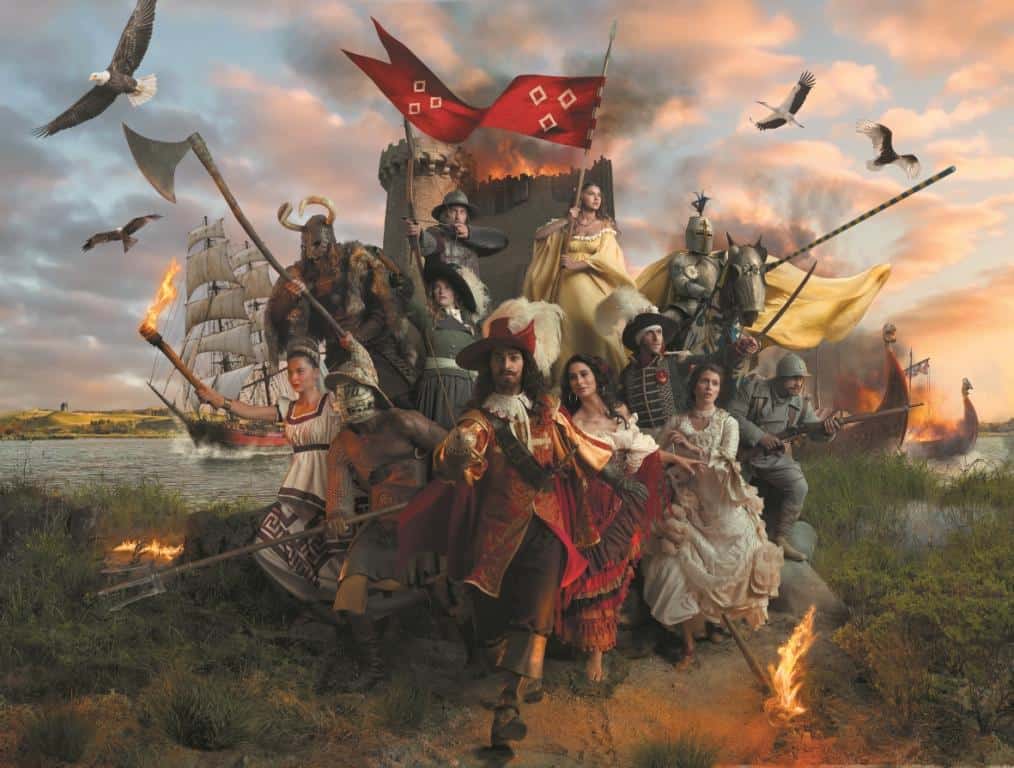 We are always available to offer information on things to do or any aspect of your holiday, you can e-mail us or use the form on our contact page.