FAQs (Frequently Asked Questions)
Here we have put together some of the most FAQs, by both those still looking for a great get-away location and those that have already booked.
If you have a question or questions that you can't find an answer to, then please use the contact form on our contact us page. We look forward to hearing from you.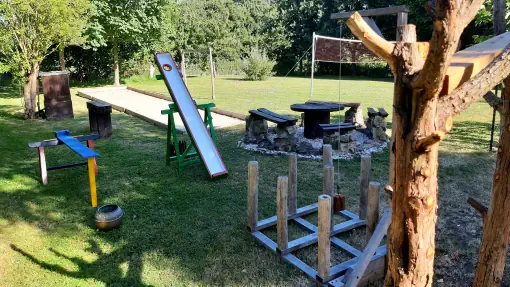 Do I need travel adaptors for UK appliances?
Yes – if you wish to use electrical items that have a UK (3 pin) plug fitted.
Is it safe to drink the tap water?
Yes – The quality is good but you may wish to buy bottled water if traveling further afield.
Is off-road parking available?
Yes – The courtyard can take 8 or more cars, there is plenty of space.
We have a small dog, can we bring it with us?
Sadly no – We have chickens and a cat so it would not work out well. Often we also have a neighbour's horses in our field.
Can I pay with a cheque or cash upon arrival?
No – payment is by bank transfer or check, paid into the account given on your booking form.
If we arrive early, can we check-in?
Check-in before 16.00 hr is sometimes possible by prior arrangement with Diane or Chris.  Agreement depends upon the intensity of the change-over taking place on the day you arrive.  Bags etc can be securely stored if required.
Our ferry is not until the evening, can we delay checking-out until the afternoon?
Only if there is no one wanting to occupy the gîte that you are vacating.
Do you accept credit cards?
No – Check or bank transfer only.
Do we have exclusive use of the swimming pool?
Only if you have booked both gîtes or are sole occupants of La Petite Guyonnière.
Is wi-fi available?
Yes – but in typically rural fashion, connectivity and quality is sometimes not what you may be used to at home.
Is there a washing machine available on-site?
Yes – a coin (€) operated machine is located in the utility room at the rear of Le Marronnier; it is a shared facility.
Where is the nearest supermarket?
There is a Hyper-U in Aizenay (11 km) away.  It is in the Espace Commercial Porte Littoral visible from the D948.
Is there a bar in Maché?
Yes – Oh Mine de Rein – opposite the Boulangerie, is a bar/brasserie.  Friendly staff and good food.
Is there a bakers in Maché?
Yes – Le Fournil d'Elo et Steph, opposite the church.  Amazing cakes, bread, and pastries.  If you want a large amount of any item it's best to pre-order, as it is a very popular bakery.
How far is the nearest beach?
St Gilles-Croix-de-Vie is closest at (28km).
Is open-water swimming possible in the lakes?
Yes – The best place is off the man-made beach in Apremont (6 km).
Is Puy du Fou close to La Petite Guyonnière?
Puy du Fou is just over 80km away, which, is about an hour's drive, even during the busy Summer months.  Puy du Fou has to be seen to be believed.
Is there an adventure park like Go-Ape, or similar, nearby?
Yes – Le Grand Défi (the largest adventure park in the world) at Saint Julien des Landes (18km) is amazing and well worth the short drive.
Bakery and Cake Shop


Le Fournil d'Elo et Steph
"The best bread and pastries"
Bar and Brasserie


Oh Mine De Rein
General Store

Epicerie Machéenne
Uni-sex Hairdresser

Laëtitia Coiff
Local Amenities – Apremont
Restaurant and English-style Pub

Le Relais d'Apremont & Old Farmer Pub
French Cuisine
Guinness on draft in the Pub
Restaurant and Cocktail Bar


Le Cabanon
If you have not been able to find the answers to your questions on the pages of our website, we would like to resolve it as quickly as possible. Ask your question via the contact form on our contact page, or e-mail us, and we will provide the answer. The FAQs page helps us to maintain a website that provides the information you need to plan your holiday at La Petite Guyonnière.