Outdoor Activities at La Petite Guyonnière
For easy access to great outdoor activities, you need to book a stay at La Petite Guyonnière.  Whatever flips your switch, be it golf, cycling, wakeboarding, paddleboarding, climbing trails, or simply walking in the countryside, you can do all this and more from one of our comfortable gîtes.
The range and availability of Outdoor Activities near us are huge. Some are literally on our doorstep, whilst others are a short drive away.
Exploring the area is a real pleasure due to the extensive and well-maintained road network. Outside of major towns, the traffic density is low, so you spend less time sitting in traffic and more time exploring.  Everything is within easy reach, historical sites, lively coastal resorts, or picturesque towns and villages.
Swimming Pool at La Petite Guyonnière
The swimming pool is just a short walk from Le Petit Bouleau and Le Marronnier, through our beautiful and extensive gardens. It is situated between the accommodation and our 2.5-acre field.
There is a large sun terrace surrounding the pool, with sun loungers and chairs, parasols, and a solar-heated shower. Although the pool is on the north side of the property, it is well away from the buildings, so gets the sun all day.
The pool is 10 m × 5 m making it suitable for exercise as well as for fun, however, it is not deep enough for diving. It is heated from May through to October, and we aim to maintain a constant temperature of 28/29 °C.
Security and safety are paramount, so the area is fenced with padlocked gates, which we insist are kept closed and locked if the pool is not is use. There also is a displacement alarm that will activate if the pool is entered without the deactivation code being set.
There are no pool attendants on duty, so we do not allow unaccompanied minors in the pool or the pool area at any time.
At the shallow end are steps and a fixed handrail, for support when entering and leaving the pool. The pool is ideal for children as the bottom slopes gently from just under 1 m at the shallow end to just under 2 m at the deep end.
Beaches on the Atlantic Coast
With 160 km of wide sandy beaches in the Vendée alone, the choice of which beach to visit is enormous. The Interactive Map below includes many of the best but close by there is the calm of St Gilles-Croix-de-Vie (28 km), or if you prefer hustle and bustle, then there is St Jean-de-Monts (33 km).
Canoe Vendée is at Apremont, 10 mins from La Petite Guyonnière, or slightly further at La Chaize-Giraud (25 mins). At Apremont you can hire canoes or paddleboards but only canoes are available at La Chaize-Giraud.

Climbing Trails at Le Grand Dèfi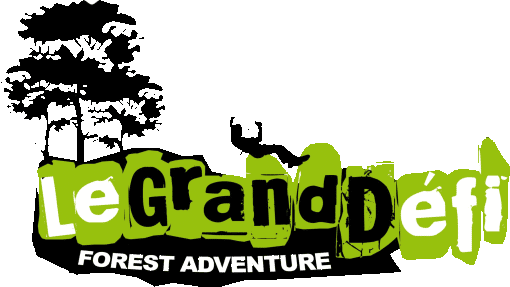 Le Grand Défi is the largest park of its kind in the world, with Treetop Trails, Paintball, Laser Quest, Zip Wires, and much more. Located at Saint Julien des Landes, 15 mins drive (18 km) from La Petite Guyonnière.
For "pleasure cycling" there is over 1,800km of dedicated cycling tracks and trails. The Vendée Velo website has all the information that you could possibly need to ensure a great cycling experience, including downloadable route maps and GPS information.
We can provide secure storage and pressure washing facilities for your cycles at La Petite Guyonnière.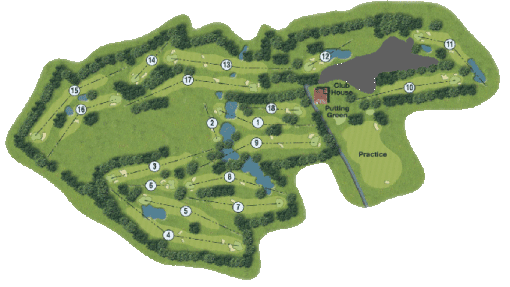 From La Petite Guyonnière you can reach 12 Golf courses all within a 1h 15 mins drive. The closest of these is Les Fontenelles, only 18 mins away. Check out the Interactive Map below for details of all courses.
Although not in the immediate area, your holiday would not be complete without a visit to Puy du Fou, simply the "Best Park" in the world.  On your visit you will be transported through 2000 years of history, it's a memorable experience that is unique to the Vendée.
At just over an hour's drive, the park is a sensational experience that you will want to repeat again and again.
 – Our personal record is 4 visits in one season –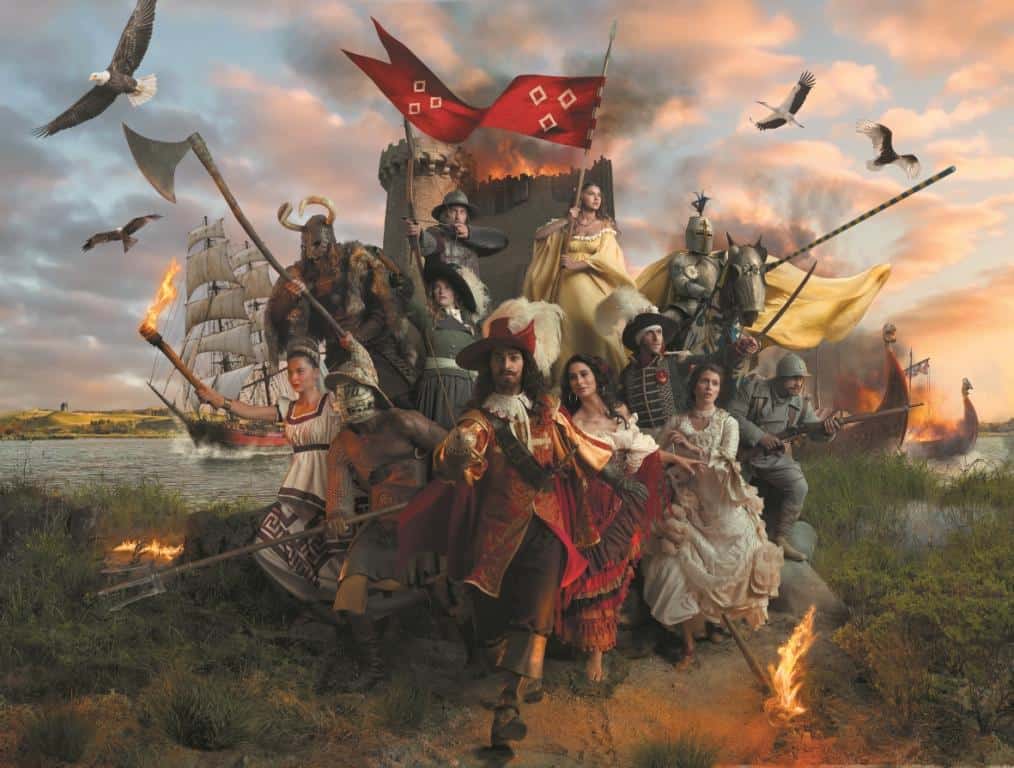 KS Water Park is less than 10 mins from La Petite Guyonnière, beside the lake and man-made beach at Apremont. The activities available are Wake Board, including private instruction and group courses, an Aqua Park (floating assault course), and Paddle Polo.
O'Gliss Water Park is 46 mins from La Petite Guyonnière, with 6 individual areas to explore, offering relaxation and excitement for all age groups.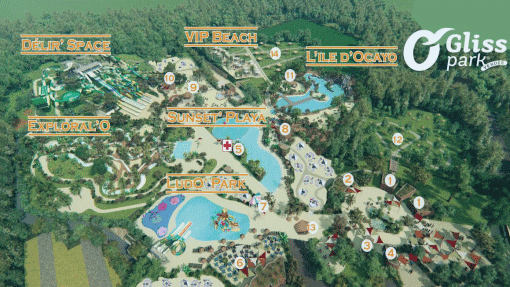 Outdoor Activities – Interactive Map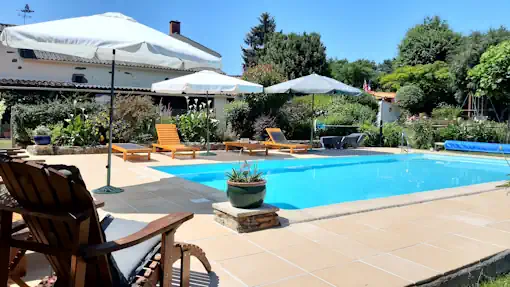 Upon returning from your chosen outdoor activities why not continue the trend and throw yourself into our amazing, heated swimming pool?  Alternatively, just relax on the sun terrace or in our beautiful gardens. Can you think of anything better?
The Vendée Tourism website offers lots of advice, with more indoor and outdoor activities near us, for those new to the area as well as the more seasoned visitor.