Holiday Rentals in France at La Petite Guyonnière
Welcome to La Petite Guyonnière. Our beautiful property consists of two gîtes, both are comfortable and spacious. There is a large, heated, swimming pool, surrounded by a sun terrace, and extensive gardens.
Our 5-acre site is set in a small hamlet 2.4 km from the village of Maché with excellent access to the surrounding countryside and Atlantic coast. With sweeping views over farmer's fields and woodlands, our rural location offers plenty of open space and fresh air.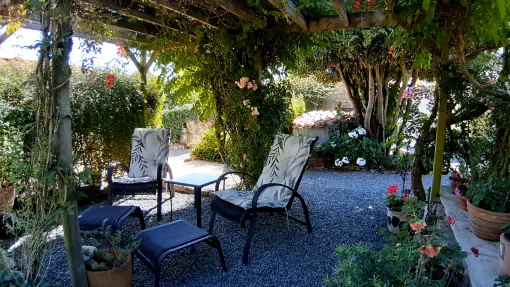 Within the beautiful grounds are shady seating areas, a petanque court, B-B-Qs, games areas, an ornamental pond, a
swimming pool
, and a sun terrace. There is also an indoor games room with table tennis, darts, free weights, and
yoga
classes on request.
Close by are picturesque villages, larger towns with weekly markets, and plenty of historical places of interest. For nature lovers and bird watchers, in particular, the opportunities are endless with the countryside full of life.
Quiet country lanes and dedicated cycle tracks make our local area ideal for walking or more serious training. For
triathletes
, the largest stretch of open water in Vendée (170 hectares) is on our doorstep.
Also within easy reach are the glorious, wide, sandy beaches of the Atlantic coast. On a typical summer's day our nearest beach, St Gilles-Croix-de-Vie is a pleasant 30-minute drive away.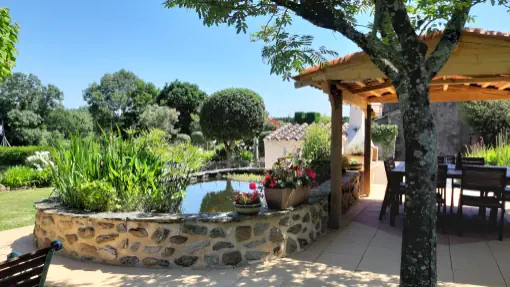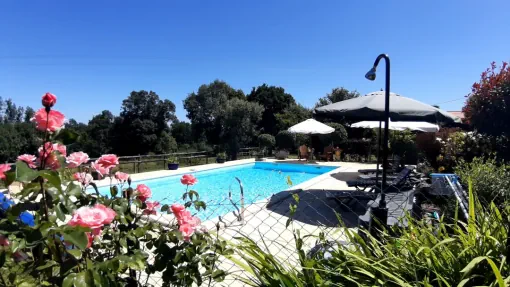 For Unforgettable Holidays in France Choose La Petite Guyonnière
Our unique location provides a convenient base from which to explore the local area and a peaceful place in which to relax, upon your return. So the choice is yours, be active or inactive, whatever your mood, at La Petite Guyonnière we provide amazing French holidays.
We are proud to provide our guests with quality holiday accommodation that is great value for money. Our previous guests have written some amazing reviews, follow this link to find out more.
Check out our Interactive Map for information on local attractions, restaurants, bars, and places to visit.