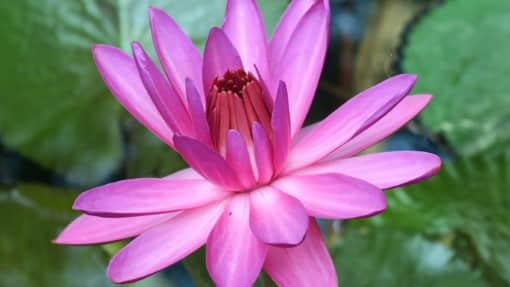 Yoga workshop, an Introduction to Yin Yoga and the 5 elements of TCM
Saturday, 25 September 2021
09:45 am to 17:15 pm
What is included? Two practical classes and one theory session, plus a hearty, but healthy vegetarian meal.
What are the details of the workshop?
As humans, we sometimes forget that we are not isolated beings existing independently of our surroundings, but we are very much part of nature. The elements do not only exist in the external world, but they are also the building blocks of our very existence, and therefore their cyclicity has a strong influence on our mental and emotional well-being. Ancient traditions like Ayurveda or Traditional Chinese Medicine (TCM) recognised this thousands of years ago. Understanding the influence of the 5 elements on our lives provides us with tools that we can use to get to know ourselves better, be more compassionate with ourselves and others, and in general have a more balanced life.
In this one day workshop, we will be focusing on Yin Yoga, which is not a traditional yoga style, but rather a fusion of aspects from the yogic traditions of India and the principles of Traditional Chinese Medicine (TCM). This style combines postures, or shapes, in order to soften the yang aspect of the alignment oriented yoga styles like Ashtanga Vinyasa, and the 5 phases ~ 5 elements of TCM.
The first practical yoga class will start with more dynamic postures, then slowly transitioning into yin shapes and finishing with a final relaxation.
In the theory and the second practical class, the attention will be on the 5 elements with their associated meridians, which are presumed to be in the thicker parts of the connective tissue called fascia. Although it might seem as a rather static practice from the external point of view, Yin Yoga can be an intense and highly therapeutic practice. Therefore, the centre of attention here will not be on 'the perfectly' aligned asana held with muscle strength and endurance, but rather on easing and relaxing into the adapted shape.
By being aware of what is happening on the inside, not only in the physical body, but also on the mental and emotional levels, we allow ourselves to become comfortable with the uncomfortable and to release and let go of built-up tensions and emotions.
A regular Yin Yoga practice contributes to a calmer and more balanced body and mind by reducing stress and anxiety. It also improves joint flexibility and mobility by lubricating them. By increasing blood and chi (prana, vital energy) circulation, it tonifies the internal organs. The different shapes can provide myofascial release when applying pressure on areas that hold tension, which makes Yin Yoga a highly rejuvenating and regenerating practice.
SCHEDULE
09.45 – 10.00 – Arrival
10.00 – 10.30 – Opening Circle
10.30 – 11.45 – Practice: Yang to Yin Yoga
12.00 – 14.00 – Vegetarian lunch and time to explore the surrounding area
14.00 – 15.15 – Theory: Introduction to Yin Yoga and the 5 elements of TCM
15.15 – 15.45 – Tea break
16.00 – 17.15 – Practice: Gentle Yin Yoga: 5 elements and their meridians
17.15 – Closing Circle and goodbye
We recommend every participant to bring their own yoga mat, since that will serve as your personal shrine for the theory and practice sessions. Accessories like yoga blocks, bolsters, a strap or a cushion can also be of great comfort and support since we will be resting longer periods in the postures. However, if for some reason you cannot bring your own mat or accessories, please let us know, and we will provide them for you.
Don't forget to bring your swimsuit and towel for a dip in the pool! 🙂
(All text and details provided by Magdi Barabas)