Triathlon Holidays at La Petite Guyonnière
What could possibly be better than combining your Triathlon training with a holiday in rural France?  Here at La Petite Guyonnìere, we believe that we can offer the best of both.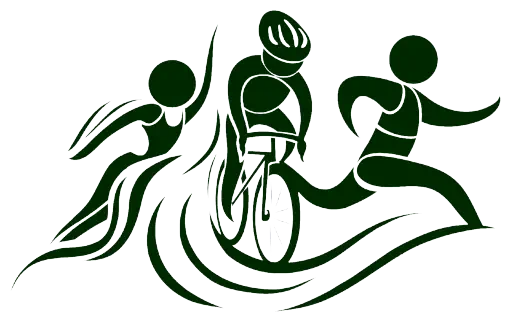 Combine your triathlon training with a holiday in rural France. At La Petite Guyonnière, we have 2 spacious gîtes, a heated swimming pool, and sun terrace, beautiful gardens, and clean air. We are surrounded by rolling countryside with quiet country lanes and dedicated cycle routes. Open water is close by, and the Atlantic coast is only 24 km away.
Our guest reviews can testify to the quality of La Petite Guyonnière as a holiday destination, and as for training opportunities, they are as extensive here as in any other top training venue.
La Petite Guyonnière is just minutes away from the largest freshwater lake in the Vendée. At nearly 170 hectares and 13 km long, it offers endless first-class open water swimming opportunities. Lake water temperatures are similar to those found in large bodies of water through northwestern Europe.
If open sea swimming is to your taste, then the Atlantic coast is readily accessible, with nearly 200 km of wide sandy beaches.  St Gilles-Croix-de-Vie is 24 km away, usually 30 minutes by car, or it can also be reached via an extensive cycle route system.
Kilometer after kilometer of quiet country lanes, where what vehicles there are will give you space when they pass, whether you are running or on 2 wheels. Whilst the Vendée is predominately flat, we are lucky to be on the edge of the bocage region with hills and rich rolling countryside. Gone are the car fumes and inconsiderate drivers, replaced by fresh air and room to train as training is meant to be done, cleanly and safely.
The Vendée is crisscrossed by an extensive (2,000 km) of cycle paths which are well signposted, well maintained, and mostly off of the main roads.
We have secure storage for your expensive bikes, as well as pressure washing facilities. Spares are easily obtainable from any number of local outlets and specialist cycle shops.
Running through picturesque villages and sleepy hamlets has got to be one of the great joys of life. To do so on quiet roads, where drivers will give you a wide berth, and the air is clean, is just the tops. The variety of terrain makes this area especially well suited to running. Whether you prefer the flat, hills, beaches, dirt tracks, or dedicated cycle routes, we have them all, so you choose.
Example Triathlon Training Route
This route starts and ends at La Petite Guyonnière. At 17 km it includes country lanes, cycle tracks and circuits the course of the lake. Running, cycling, and swimming all within 3 km of home base, then finish with a dip in our heated pool.
Choose La Petite Guyonnière for your Triathlon Holiday in France
La Petite Guyonnière can offer quality holidays in the France countryside that will not disappoint. So why not combine a holiday within your Triathlon training program and get the best of both worlds.