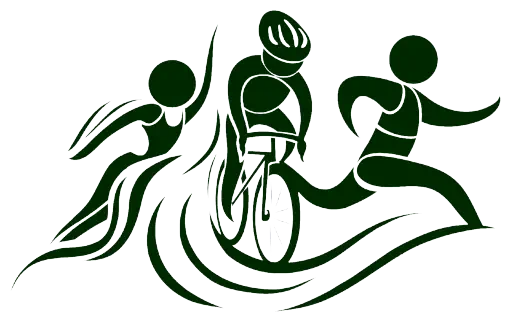 Triathlon Training
Triathlon training, combined with a holiday in the beautiful Vendée, is a new venture for us at La Petite Guyonnìere. Our countryside location is easy to reach from the Channel ports, rail links are good and there are 2 airports within 90 minutes drive. So putting the 2 activities together, training and holiday, to get the best of both worlds seems to us a real no-brainer.
Our 2 gîtes sleep up to 4 and up to 12 respectively, they are both spacious and comfortable and represent great value for money.  The grounds include flower beds, exotic trees and shrubs, open grassy areas, and plenty of places to relax in the shade. Topping all this off is a superb, heated swimming pool, a large sun terrace, and dedicated B-B-Q and outside eating areas.
The opportunities for some serious triathlon training can be found within the local area of Maché.  The largest lake in the Vendée is only 3 km from La Petite Guyonnìere. At 13 km long and covering an area of 170 hectares, it offers some class open water swimming. Cycling or running is a pleasure as the scenery is varied, the roads are quiet and most importantly, drivers are considerate. There is an extensive and well signposted cycle route network in the Vendée, many of which are close to La Petite Guyonnìere. These, together with numerous tracks, country lanes and woodland, makes for some interesting training choices.
Further afield, but only 24 km from La Petite Guyonnìere, are the wide, sandy beaches of the Atlantic coast. These too can be reached via the cycle route network. Our Triathlon training webpage gives more information on what is available including photographs of the various activity options.
Triathlon training and holiday combo
If you want a great holiday destination, that offers quality and value for money, plus amazing triathlon training opportunities – you need a training holiday combo at La Petite Guyonnière. Go to our contact page and check out the availability.